Product: Brain a thon all day event
Price: Free
My Rating: 5/5 Do not miss this!
Introduction To An Amazing Journey
I first learned about John Assaraf in the movie The Secret. I was intrigued by his work, but always looked at his product as too expensive for my budget. That was until I attended my first online Brain a thon event. This event allows you to train your brain free for a whole day, with wonderful experts giving advice on how to transform your life.
I attended my first one in 2016 not intending to follow through any further, even though I was on a personal journey of self-improvement. I knew I deserved more than I had been allowing myself to have. I could not figure out what was holding me back. There was so much wonderful information and content given, that I soaked it all up, took notes, and have not turned back since.
This amazing event is an all day content rich introduction to John Assaraf's Neurogym and his programs that not only help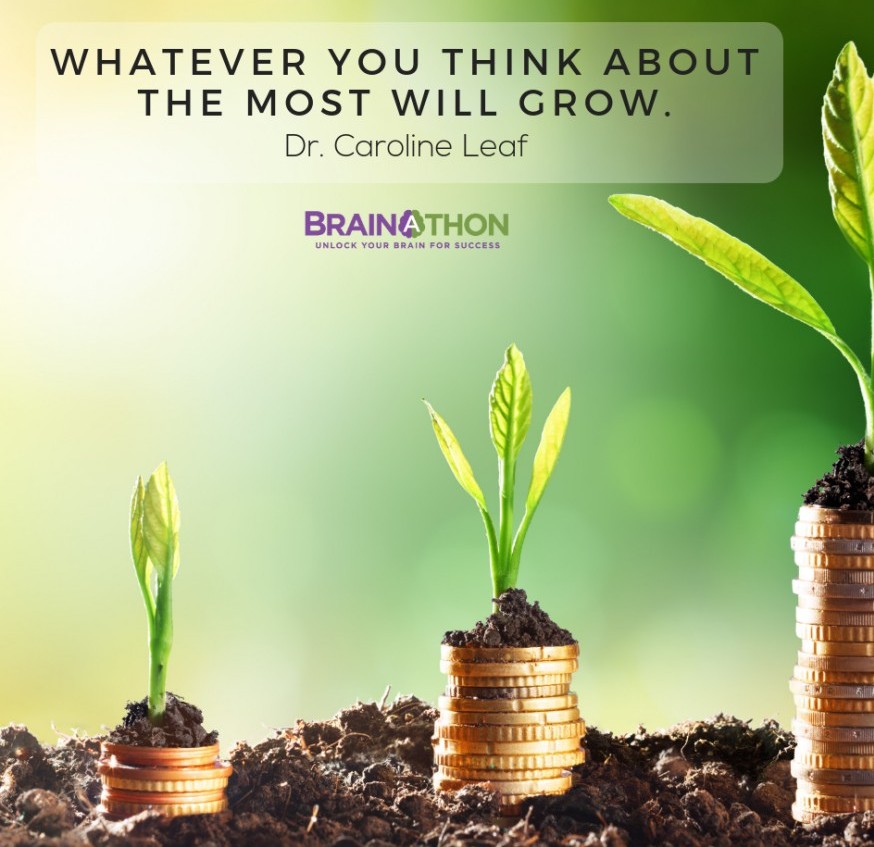 you to change your life to live your dreams, but they use brain science to do it. John brings together a wonderful group of familiar and new experts every year to share their new brain science discoveries. They help root out the negativity that is not allowing you to move forward in your life.
I will be sharing my most powerful story in the next review I do on one of his particularly powerful programs. And I hope you come back to hear it. And that is also what makes this event so incredible. John has real people with real stories come and share the amazing success they've had as a result of spending a day learning about their brains. This event got me on my real path to living my dreams. I thought I was working towards my dreams when really I was spinning my wheels and staying pretty stationary in life because I didn't have the tools to move forward.
I'll give you a small example. I never set goals. I thought it was a waste of time. But what I learned is that setting clear goals is a tool to see your future clearly and to provide a path to get to the future you're dreaming of. If you don't properly set and use goals then you don't make a clear enough path to follow to the future you want.
2018 7th Annual Brain a thon Overview
This event starts on October 6, 2018 at 9 am and runs til about 3 pm Pacific time. It is packed full of wonderful interviews and amazing experts including:
John Assaraf – one of the leading mindset and behavioral experts in the world, he has built 5 multi million dollar companies and is author of 2 New York Times bestselling books.
 Dr. Srini Pillay – one of the leading psychiatrists and
brain experts in the world, part-time professor at Harvard, a brain
imaging researcher, and author.
Mark Waldman – is a leading world neuroscience
researcher, on the Executive MBA faculty at Loyola Marymount University,
and author of 14 books.
Paul Scheele PhD – is the co-founder of the Learning
Strategies Corp, and an expert on how to access the other 90% of the
brain – the subconscious.
Lisa Wimberger – is the founder of the Neuroscculpting
Institute and author of the book: New Beliefs, New Brain: Free Yourself
From Stress and Fear.
Dr. Caroline Leaf – is a cognitive neuroscientist who did some of the initial research that showed the neuroplasticity of the brain. She has published articles in academic journals and consumer magazines.
Dr. Sarah McKay – has a PhD in neuroscience from Oxford University, bestselling author, and founded the Neuroscience Academy.
John Assaraf, Mark Waldman, and Dr. Srini Pillay all give an amazing amount of useful information that you can use right away. I have never experienced the other experts, but look forward to learning from them as well, because in the past, each expert I have had the pleasure of learning from has been extremely informative and interesting, offering at least one thing to take with you in life to advance towards living the life of your dreams.


Who Is It For?
Everyone! This will be my third Brain a thon, and I can not wait! I have pulled so much information out of each one that has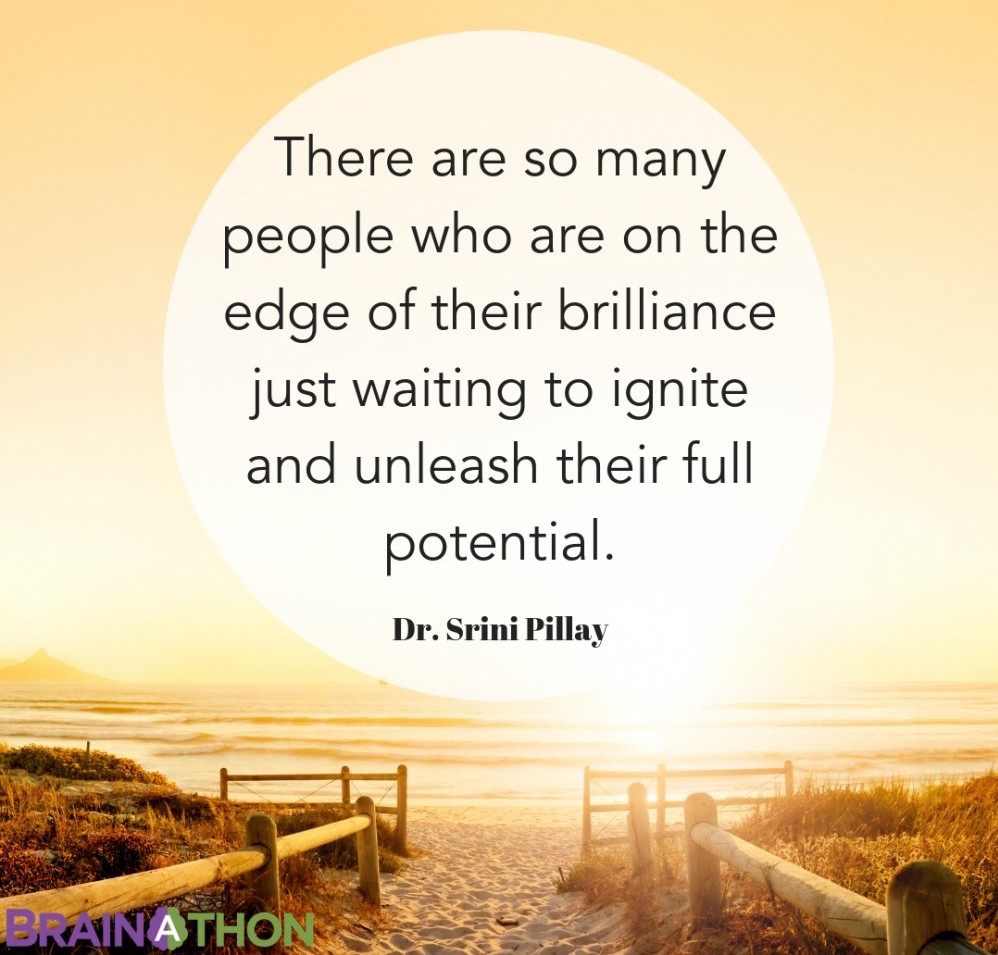 just added a more light to my life, and served some wonderful purpose in freeing me from a negative behavior or belief.
You do not want to miss this if:
You aren't satisfied with where you are in life.
You want to learn what negative beliefs or behaviors may be holding you back
You want to learn how your brain works.
You're looking to improve your business revenue and want to check out the expert behind Neurogym's wonderful Cloning of Business Success Program or any of their programs!
…and more…
I think this event is pretty much for everyone and anyone watching will walk away with so much value they will be inspired to catapult their own lives into the future they've always dreamed of!
What I Love About It
My normal review pages title this part What I Like About It. But I had to change it to Love because the difference in my life before my first Brain a thon and after, is amazing. I had a pretty great life, a wonderful relationship, awesome kids, and I was working towards being successful in my dream career. But as I said before, I was static, and to add to that, I lived in fear a lot, without a feeling of freedom in my life.
After the 2016 Brain a thon, I was given tools that worked as soon as that day to help me discover where I was limiting myself. I was given a new sense of freedom in my life, and a purpose to move forward in ways I hadn't before. And I moved forward in working with Neurogym's Winning The Game of Money. And as you will see in my next review, it catapulted positive change in my life at an incredible pace.
This year each person who registers will also receive a workbook called "Unlock Your Brain for Success". So if you register, you will be able to start working on your new journey before the event. John and the Neurogym team do as much as they can to give you as much as you can get out of this event. Register here!
Challenges To Be Aware Of
The first challenge I've encountered is the length of the event. I have 4 kids and 2 businesses, so it is very difficult for me to spend that much time in front of the computer. I overcame that hurdle by planning ahead and scheduling everything to allow me to spend as much time as possible on it.
The second challenge I had was missing important information, because I can't pause the event. Neurogym has solved that problem by having an encore event the next week. They aren't always guaranteed, but when they were able to do that last year, I was able to catch what I had missed out on.
Don't Miss This Event!
Train your brain for free? Brain a thon is a wonderful all day free event that offers an amazing amount of information and training. John Assaraf has a genuine desire to help as many people as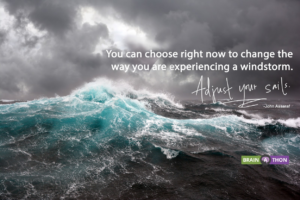 possible across the world to achieve the lives they have always wanted and dreamed of. I have had amazing results in my advances forward by working with him, and the Brain a thon in 2016 catapulted me on that journey.
If I can help anyone achieve the feeling of freedom and the success that I am starting to realize, I want to. So I am spreading the word about the upcoming 2018 Brain a thon. And it is free! To be able to get the amount of information you are able to get in the 6 hours of free training that Neurogym is offering is a wonderful thing and almost unheard-of. That speaks to the genuine desire to help and generosity of these experts. Don't wait, register and start your journey towards your dream life!